Classical massage
<< Toning or relaxing >>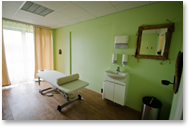 Classical massage is a traditional and widespread massage technique that is based on Swedish massage. Oils and lotions can be used, but not necessarily. Therapeutic massage can be given on the whole body or just on single parts of the body, according to the client's wishes and needs. The main goal is to increase oxygen supply to the tissues and to remove toxins, thus speeding up the metabolism, restoring lost energy and improving muscle tone. According to the methods used, the effect is either relaxing or toning.
Classical massage techniques include stoking, friction of skin and subcutaneous tissue, kneading of muscles, vibration and various tapping movements. After the massage, it is recommended to drink herbal tea or mineral water and not to eat for a few hours.
Contraindications: varicose veins, acute sexually transmitted and skin diseases, too high or too low blood pressure, general fatigue, thyroid diseases.
Sports massage
<< Supporting and restorative >>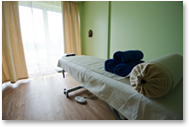 Sports massage is a set of special techniques that improve athletic performance, prepare athletes for prolonged muscular work and speed up the recovery process.
Sports massage is used to reduce fatigue. It is a good treatment for people who lead an active lifestyle. The individual characteristics of athletes and the peculiarities of their sport of choice must always be taken into account.
Contraindications: respiratory diseases, blood diseases, muscle paralysis, sexually transmitted diseases, acute inflammation, tumours, skin diseases, menstruation and pregnancy, kidney stones and gallstones.
Thai foot massage
<< Pleasant and oriental >>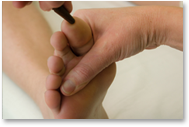 Thai foot massage is largely influenced by traditional Chinese medicine and Indian folk medicine. The use of reflexology foot charts and sticks to stimulate reflex points originated in China, whereas gliding strokes along with the use of oils and ointments draw influence from India. There are zones on feet that reflect all organs. It may be said that the whole person is reflected in the feet. When these zones are stimulated, the nervous system sends a new and correct message to the brain. Frequent stimulation causes the cellular memory to change, the body recovers its function and the sensitivity of relevant reflex points decreases.
Foot massage does not only offer relaxation to the client, but proper treatment that gets its direction from the person giving it. Thai foot massage is a natural measure that activates the body's own healing power.
Contraindications: infectious skin diseases, tumours, epilepsy, diabetes, pregnancy.
Shiatsu massage
<< Pleasant and oriental >>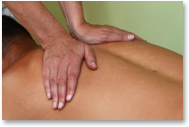 Shiatsu is a therapy originating in Japan. It combines the knowledge of classical Chinese medicine, digipuncture and special stretching exercises. The human body has a self-healing power, but in our busy world we fail to notice our body's alarm signals or we just ignore them. Through relaxation, shiatsu helps us to become aware of our body again and to restore our energy reserves. Shiatsu massage is performed on a mat on the floor, in light sports clothing. The masseur uses finger pressure (shi – finger; atsu – pressure) to restore a person's normal energy flow. Shiatsu is suitable for treatment of long-term chronic illnesses as well as preventively.
Shiatsu massage is especially well-suited for those who have sedentary jobs and suffer from chronic back pain. Long hours spent crouching in an unnatural position strain lower back muscles. Tired and tense muscles often cause back pain. Shiatsu is a wonderful remedy against such pain – it is a massage that relaxes lower back muscles and improves their blood supply. Being a so-called deep massage, it also affects the deeper layers of muscle tissue.
SPA massage
<< Anti-cellulite >>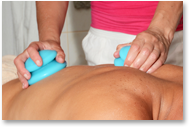 Spa professional procedure restores your physical and mental balance, makes your feet feel light, tones up your body and releases it from stress and toxins. Honey, mineral salt and silicone cups are used. The specialist ends the procedure with massage cupping, paying special attention on problem areas. As a result of massage cupping, the skin becomes smooth and firm, unattractive "bumps" that look like orange peel disappear. You will feel better both inside and outside.
Thai massage
<< Exotic and healing >>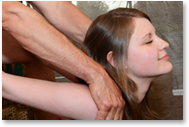 Thai medicine is a tradition of folk medicine that is thousands of years old. It is passed on from generation to generation. The cornerstone of Thai massage is the doctrine of ten channels that carry vital force and of the four elements. Knowing and sensing these patterns, the masseur works with the client's body as well as the mind. The main goal is to remove blockages of life force energy.
Thai massage could be just relaxing, but it could also have a very strong healing effect. It is suitable for trauma rehabilitation and relaxing muscle tension; it activates circulation and metabolism, improves joint range of motion, and is invigorating for the whole body. The effect of Thai massage reaches deeper than that of any other massage.
Thai massage involves vigorous stretching and applying pressure with hands as well as elbows, feet and knees.
Based on acupuncture, it manipulates points that are located on energy fields. The massage is performed on the floor with the client wearing light sports clothes. Thai massage combines three therapies: linear massage, massage of muscles and tendons and manual therapy with elements of yoga.
Contraindications: muscle inflammation, bursitis, trauma to joints, bones or muscles, artificial joints, cardiovascular diseases, high blood pressure, osteoporosis, jaundice, cancer, fever or cold, chronic skin diseases, pregnancy.
Honey massage
<< Golden force in midwinter >>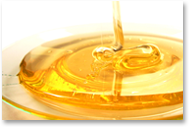 Honey massage is the best way to combine classical massage and the healing properties of honey. In the course of the massage, honey is quickly absorbed into the skin, its bioactive components get into the blood and are incorporated into metabolism. Honey contains many beneficial vitamins and micronutrients that are very easily assimilated by the body. It cleanses the skin and removes residues from the body. In the winter, honey massage is a wonderfully beneficial treatment that helps to prevent a cold. Honey is also suitable for the manipulation of areas around the joints and the spine.
Contraindications: allergy to honey, various tumours, bronchial asthma, pregnancy, diabetes, varicose veins, multiple moles.
Aroma massage
<< Spirited tickle to the nose >>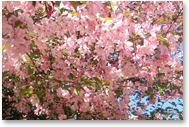 Aromatherapy uses essential oils and other natural perfumes to affect a person's mood or health. It is considered a form of alternative medicine. Aroma massage effectively reduces both physical as well as mental stress. In the course of aroma massage, essential oils are absorbed through the skin and have a positive effect on the nervous, respiratory and digestive system. Aroma massage is also used to prevent colds. All essential oils have antibacterial and anti-inflammatory properties and strengthen the immune system.
Contraindications: with the use of right essential oils, there are no contraindications.
Lymph massage
<< Light and calming>>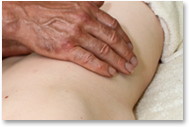 Lymph massage manipulates the skin and the underlying tissues. Its goal is to stimulate the flow of lymph and thus to excrete toxins from the body. It is a light massage that manipulates the lymph nodes and tense areas. It is a good massage in cases of circulatory and metabolic diseases, swelling and varicose veins. It helps fight acne and migraines. Lymph massage is also used as post-operative or post-traumatic remedy and it has a calming effect for the nervous system. Massage techniques are similar to those of classical massage, but gentler – lymph massage can in no way be painful. Massage is performed nude on a massage table, using soft powder.
Segment massage
<< Toning or relaxing >>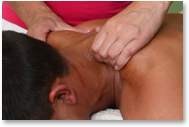 Segment massage works on various body segments, i.e. concrete areas on the body, with the goal of affecting the functioning of a specific organ through the mechanical and neuro-reflective effect of massage. All internal organs have their segment areas on the body; by manipulating a certain area, it is possible to influence the functioning of the respective organ.
Segment massage is performed in turns with the techniques of classical massage. Contraindications: contagious diseases, skin diseases, pregnancy.